The most fun you can have in your kitchen
Create cakes of art at home with our Caking Art Creator Kit! Fun for the entire family! Includes all of the decorating supplies to make up to 6 cakes! A FREE online course, the Rainbow, Pizza and Fox Cakes, is included with your kit purchase.
*You can edit the quantity in the cart*
Buying as a gift?
The email you use at checkout will receive email notifications from us and will be connected to the online school. If you are purchasing the kit as a present and would like to keep it a secret until the present is received, please use your email for now. Once the gift is received please email info@cakingart.com and we will change the email on the school account to whoever is creating the cakes so they can access the online tutorials! You will still be able to access your store login, to view orders or manage any subscriptions.
What's in the Creator Kit?
Six nights of family fun that everyone will remember!
KIT INCLUDES:
1 - 11" Rotating Turntable

1 - Offset Spatula

1 - 8" Metal cake pan

6 - Piping tips

36 - Piping bags

3 - Gel colors (Red, Yellow, Blue)

4 - Couplers

6 - 10" Cake boards

8 - 8" parchment circles
*Kit does not include perishable items found in your local supermarket
*Kit is certified kosher
Recommended with the Kit:
*Optional subscription can be added below or on the last page of checkout*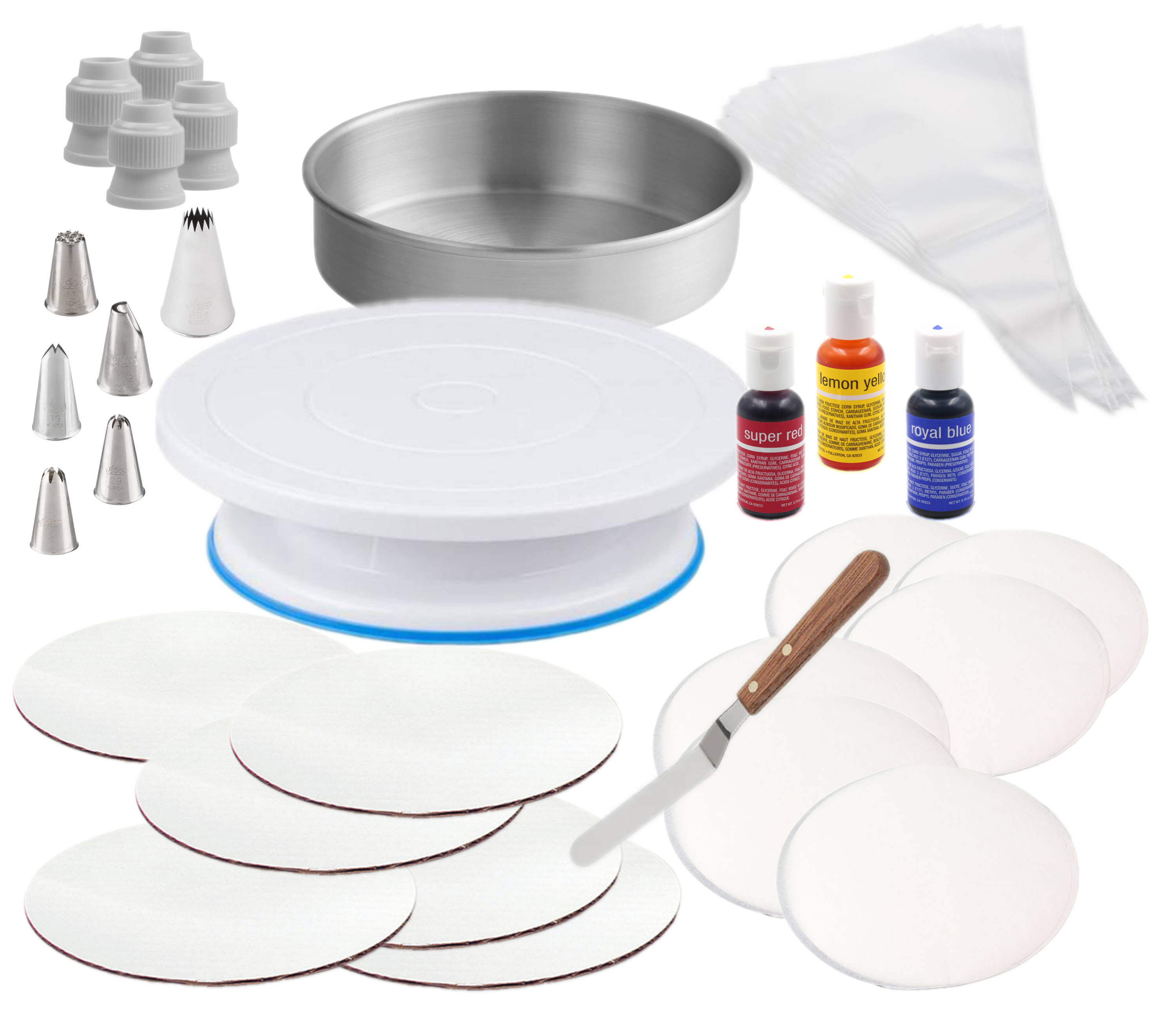 Purchase a Creator Kit which comes with all of the cake artist tools needed to create up to six cakes at home in your kitchen.
Subscribe to our online school to receive instant access to all of our existing courses, including the Succulent Flower Pot cake, which is Creator Kit compatible!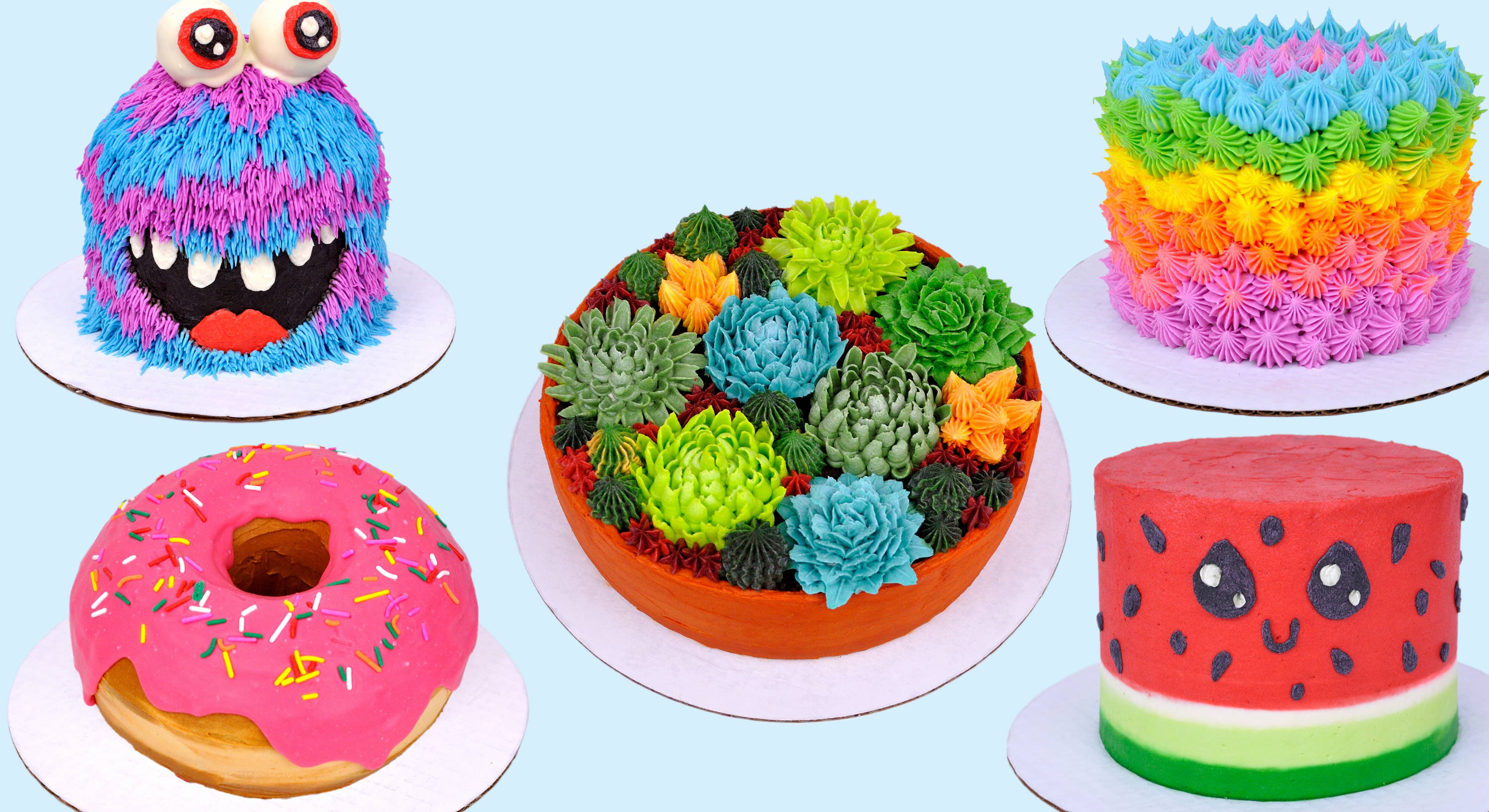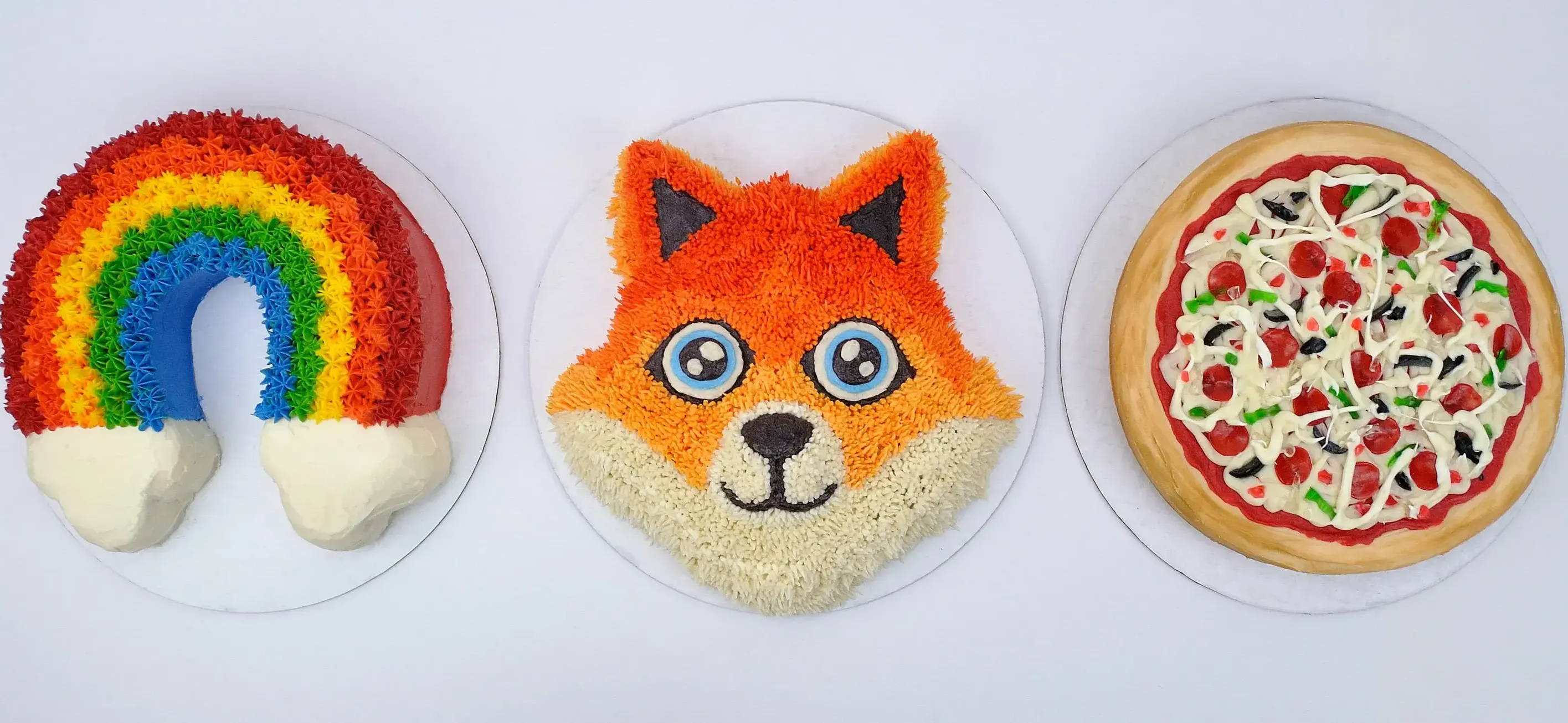 As a special gift to you, we will include the cake course for FREE when you buy your Kit! This kit features the Rainbow, Pizza and Fox cakes!
The videos are available 24/7! Work on your cakes at your own convenience. In no time you will have a delicious work of art the you can be proud of as well as impress your family and friends with!
Some of our newest cake artists!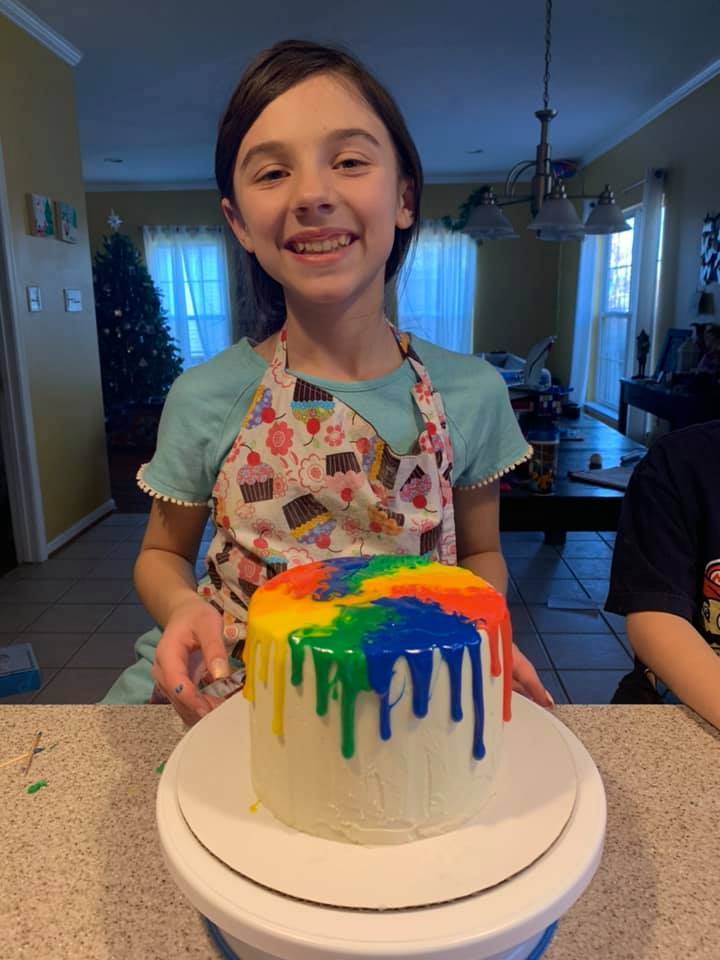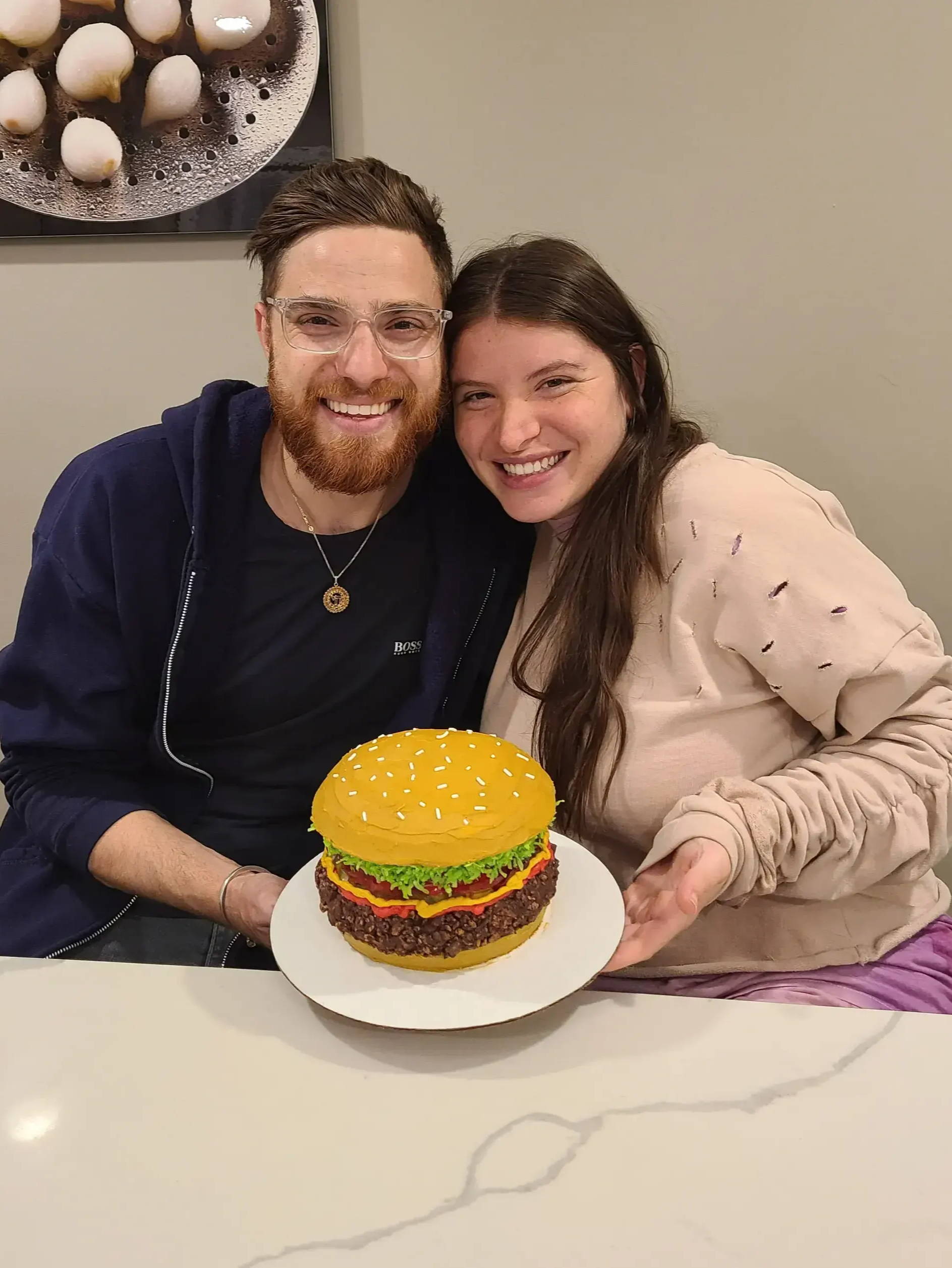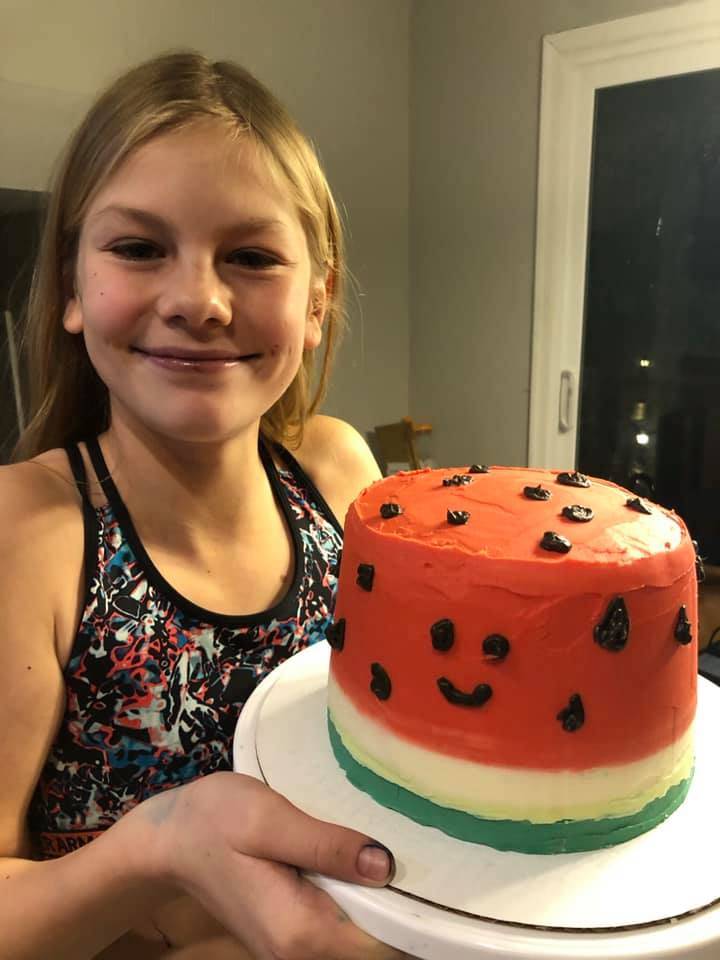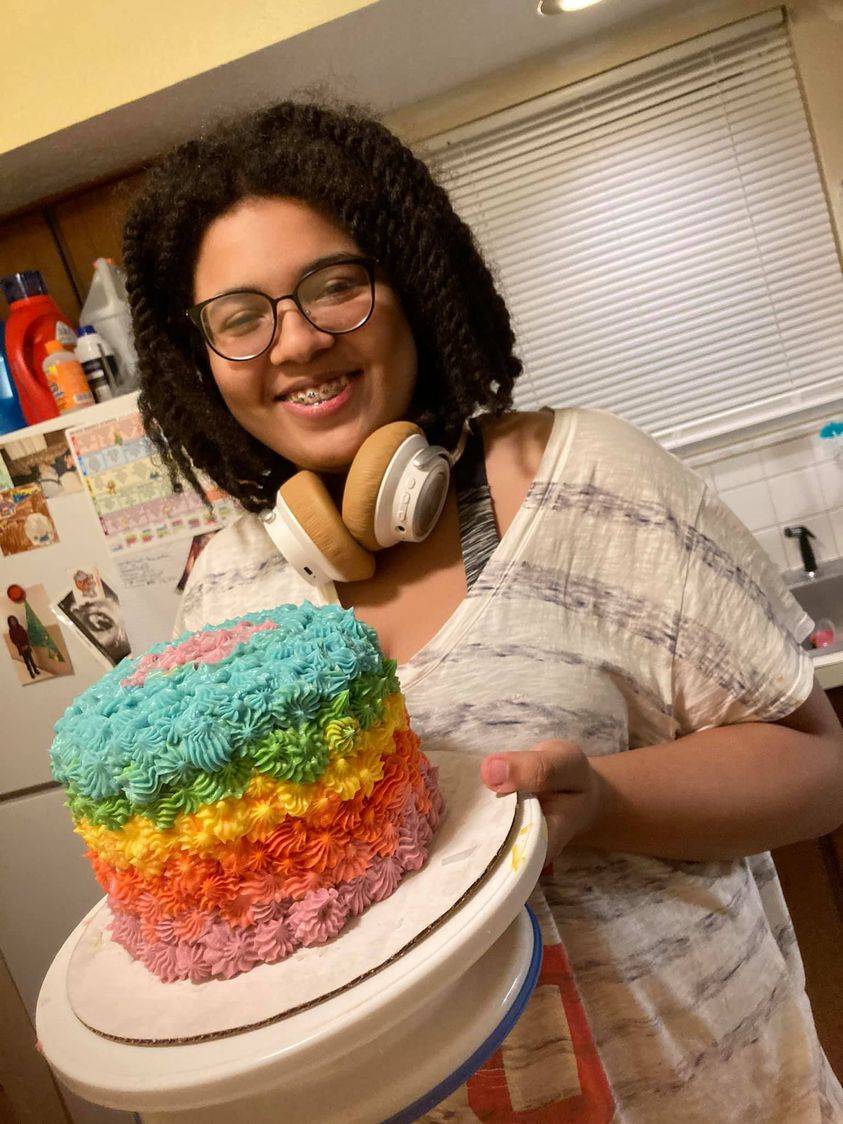 "I love to bake. I've never been good at cake decorating. I saw this and was like omg, I have to try and learn. Thank you for offering stuff like this for anyone and everyone"
Kristina
"My partner and I have had such a great time during the pandemic making these cakes! ...we've found it's the perfect bonding activity once the three and a half year old is in bed!"
Sarah
"The video tutorials were very detailed and helpful. I think it was very advantageous to have both written directions and videos. At the beginning I was worried that I would be stressed the whole time because of how challenging it looked. And I was fortunately mistaken, your lessons, tips and tricks, and explanations made the whole experience very enjoyable and fun. I also liked the way the website tracked your progress so you could see how far along you were. Making the patty and condiments was very amusing. I loved the creativity with each step. "
Jordyn
"Our daughter is 22 and has autism. She loves anything that has step by step instructions or patterns to follow...being creative is a bonus! Baking and decorating cakes has become a fun family activity for us to do together on the weekends. Here are the first 2...on to the Mac n' cheese bowl next .
Rachel
Gain access to all of our existing courses! No long term contracts. Cancel anytime.